Invented by an Italian deli owner in Los Angeles named Rosario Mazzeo, this sandwich is a classic example of simple gestalt; the whole sandwich greatly exceeding the sum of its parts. This sandwich is like enjoying a memory from your past, a quiet meal with an old friend you haven't seen in far too long. It relies on high-quality ingredients such as a slightly bitter and flavorful Italian olive oil, a fluffy bread with a buttery and flakey crust, and generously sliced cold cuts and cheeses.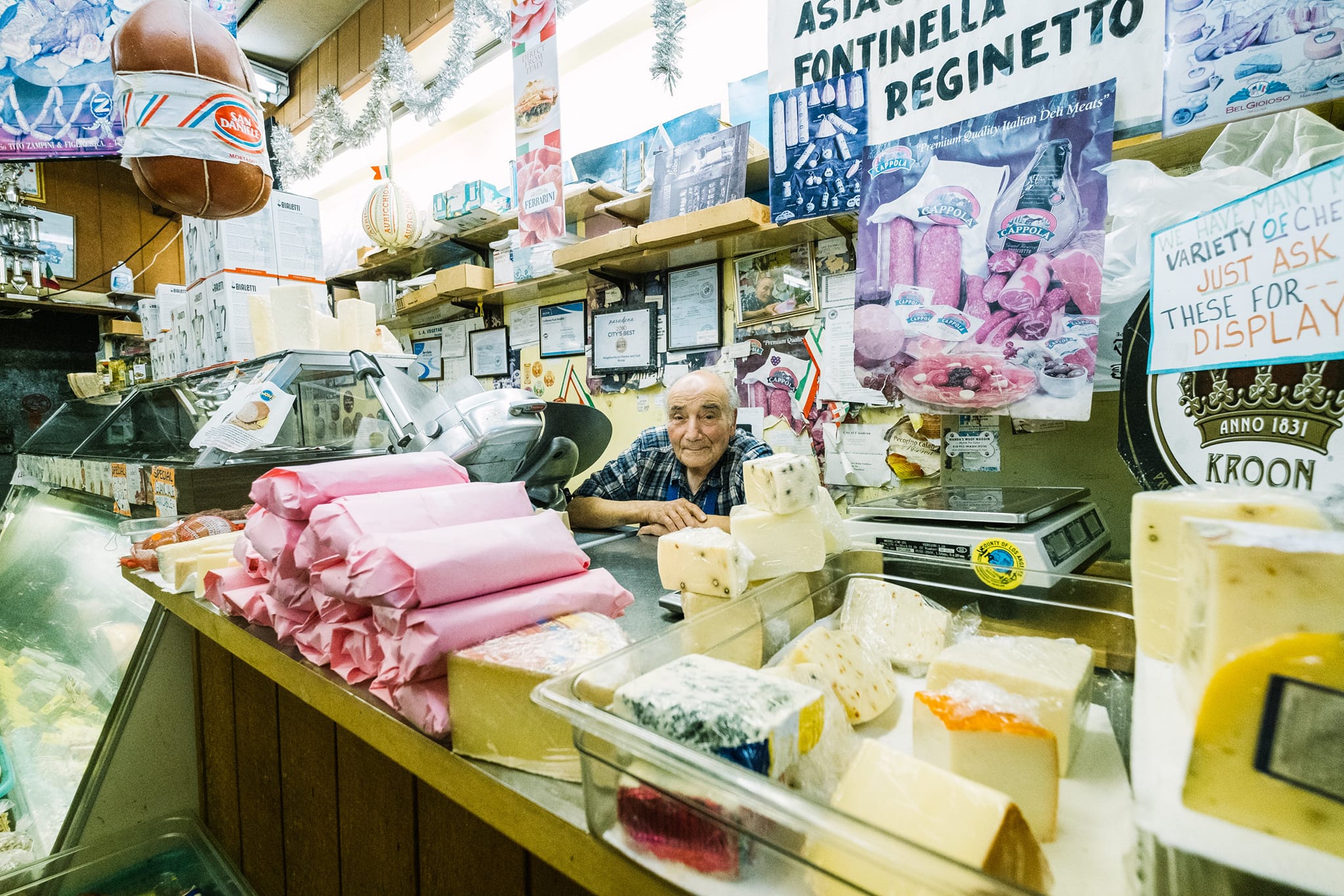 Prep Time: 20 minutes
Cook Time: 5 minutes
Total Time: 25 minutes
Ingredients:
3 thick slices of capicola
3 thick slices of mortadella
3 slices of extra-wide Genoa salami
2 large slices of provolone
1 tablespoon of a slightly bitter Italian olive oil
1 crusty white roll
Instructions:
This sandwich can be eaten cold, but the ambiance of eating is better if it is very slightly warmed and toasted.
In a pan over high heat, very quickly raise the temperature of your deli meats and remove from heat.
Lower the heat and, while the heat is adapting to a more reasonable temperature, place your bread sliced lengthwise in the pan – just to warm it, with no intention of a full toasting.
Flip your bread and drizzle the olive oil on both halves of the interior and place the meat in the following order: mortadella (bottom), capicola (middle), salami (top).
Still in the pan, add your cheese and place the top piece of bread to assemble the sandwich.
Turn off the heat and place a cover on your pan, and let the sandwich come to a fairly uniform temperature over the next three to four minutes.
This sandwich is meant to be enjoyed immediately and with no substitutions or additions of any kind.